Making the real estate showing process easier for Realtors, brokerages and home sellers
Real estate showings require a lot of time and phone calls to arrange. In today's hot Toronto real estate market, there can easily be over 30 showings at one property. Your clients don't want constant phone calls throughout the day, they just want to quickly confirm these showing requests. As an agent, you either want to notify the client yourself, or you just want to be notified. You also need to be able to quickly and easily view all the showings that have occured at your listings in real-time, as well as which agent attended, what time they went, and what their feedback was!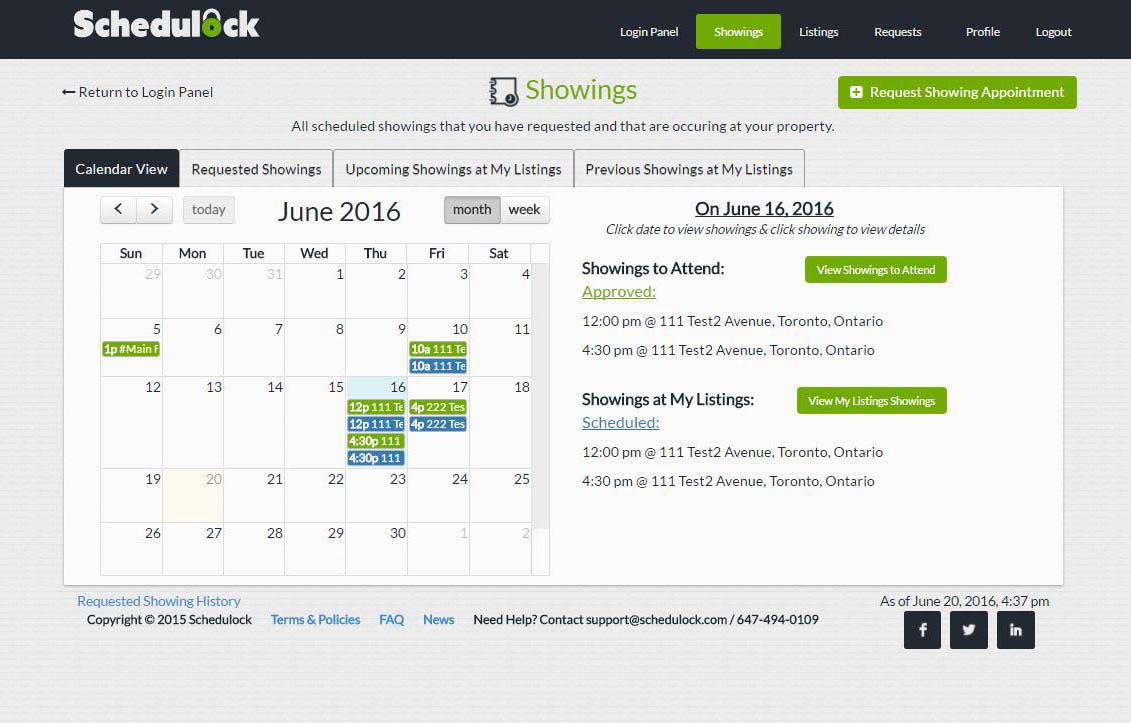 Schedulock is a complete showing management solution on web, Android, and iOS that removes the unnecessary phone calls during the real estate showing process. We take all of the incoming showing requests (through MLS or our mobile app) and send them to all the required people through our platform! Agents and their clients can simply install the Schedulock mobile app or use the Schedulock website to start responding to showing requests in real time!

Keeping Realtors informed and organized while creating a better client experience!
Agents/brokerages no longer need to forward or call clients about showing requests. We send all requests, confirmations, and cancellations directly to the client while also keeping everyone informed. Client information is kept private and only available to the listing agent/brokerage.

Listing agents/brokerages can easily view and track all their listings, showings, feedback, and agent contact information from anywhere! We automatically authenticate agents on the platform and securely release lockbox codes through our website, iOS app and Android app, which removes the need to do this over the phone. We track who attended the showing and when they had accessed the lockbox codes, providing you and your clients with more transparency and a better sense of security. See the enitre process here.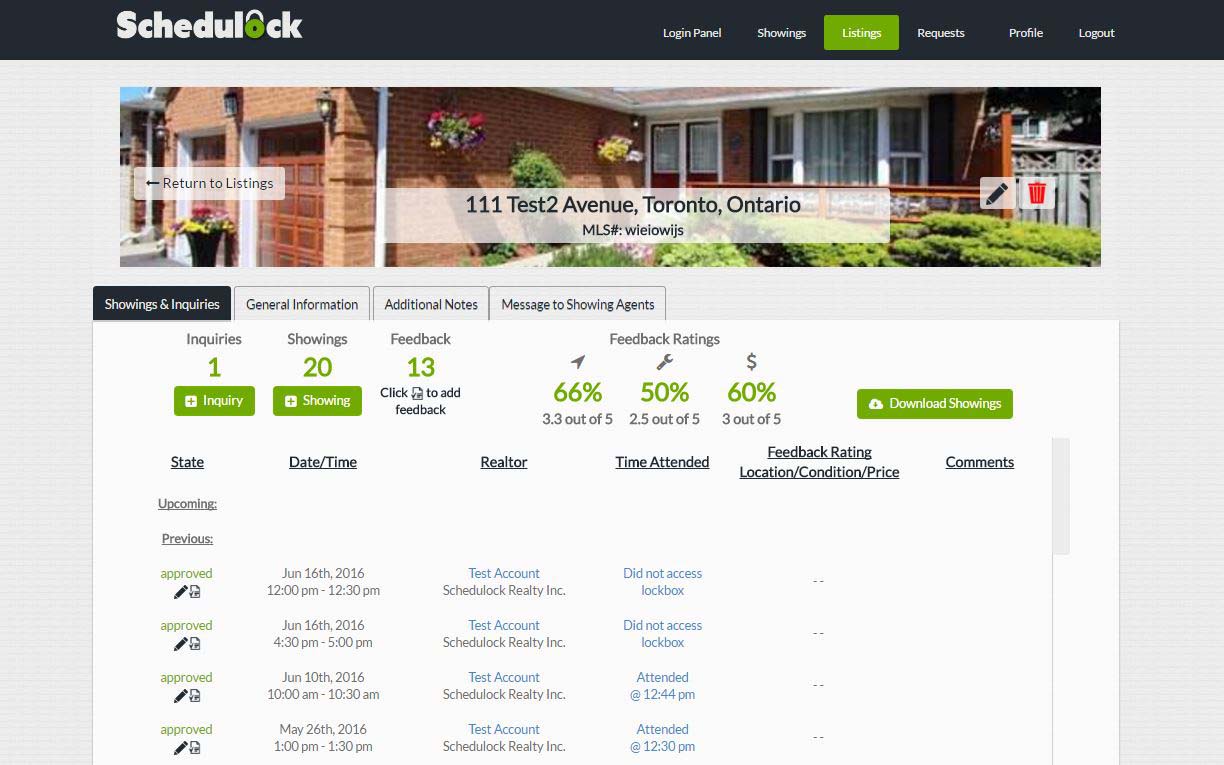 Stop making unnecessary phone calls and start providing your clients with a better home selling experience! Get started here!

Alexander Poon
Schedulock Co-founder & CEO